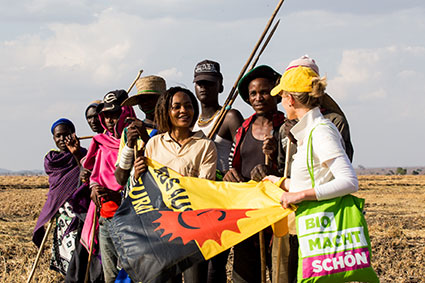 Africas Plans going nuclear
Tanzania is intending to become the 3rd biggest uranium exporter of the continent. Nigeria, Ghana, Senegal, Kenya, Uganda and Namibia are actively considering own nuclear power programs. The mining of uranium is the starting point of the nuclear chain, but widely underrepresented in public discussions about the pros and cons of nuclear energy. While the market price for uranium is low and an increase not likely *, african countries still seem to experience a nuclear renaissance. Why?
Articles
Videos
Uranium Mining Tanzania (english version)
In October 2013 an international conference on uranium mining took place in Tanzania. Tanzania is preparing to start the mining of the radioactive material in 2014-2015 and is planning to become the third largest African producer. The aim of the converence, which was organized by a wide group of anti nuclear energy activists, was to bring decent information about the dangers and long-term effects to the in future effected people.
Galleries
Documents